AUSTIN – Today, the Texas Public Policy Foundation released the first video in a new series, "Recovery Texas," highlighting how small businesses are responding to the crisis and helping their fellow Texans.
"There are so many heroes in this time of crisis and few will ever know their stories," said Brian Phillips, chief communications officer for TPPF. "We saw an opportunity to capture and share them as examples of hope and Texas' indomitable spirit. We are so honored to join with these community leaders in this effort."
The first video gives an overview of how Texans are coming together and features footage of Rudy's Barbeque and Z'Tejas staff serving fellow Texans.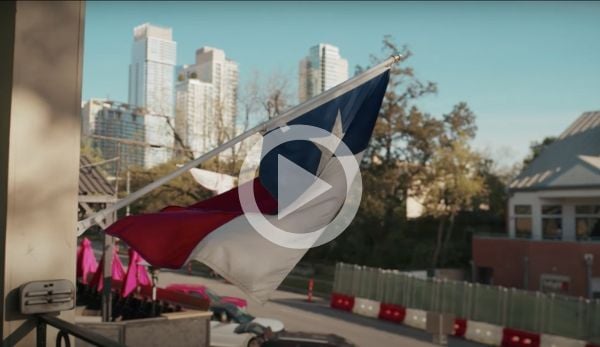 The video is voiced by TPPF's Executive Director Kevin Roberts, Ph.D. and the text is included below.
"My fellow Texans, what seemed to once be an abstract problem in faraway countries has landed on our shores. This crisis has led us into dark times indeed. However, dark as they may be, they are not unprecedented. Crisis is a concept the early Texans knew all too well. Brave men fought and died at the Alamo, at Goliad and at San Jacinto to ensure that their ancestors did not have to face a similar tyranny. For the last 184 years, Texans have faced similar challenges from beyond our borders and within our own hearts. Those Texans did not shirk from their responsibility and neither will we. Now is our time to come together. Not as conservatives or moderates or liberals, Republicans or Democrats but as Texans united in a common purpose. Helping our neighbors solely because they are our neighbors. Social isolation is not the default state of humanity and times such as these are the perfect opportunity to demonstrate grace and compassion. Social media and mainstream opinion sites are awash with those who would rather litigate blame through their own political lens rather than rolling up their sleeves and helping their friends and relatives make it through this ordeal. As a people, we are better than this. Now is the time to prove Texas and her people are worth sacrificing for. God bless you. God bless your family and friends. And may God always bless the great state of Texas."
Watch the video here: