Event
Nov 3, 2015
11:30 am - 1:00 pm
"Reagan: The Life" Book Discussion and Signing with H.W. Brands
Austin, TX
Tuesday, November 3, 2015
11:30 am - 1:00 pm
Texas Public Policy Foundation
901 Congress Avenue
Join the Texas Public Policy Foundation as we host H.W. Brands, New York Times best-selling Historian and author of Reagan: The Life, for a book discussion and signing.
In his magisterial new biography, H. W. Brands brilliantly establishes Ronald Reagan as one of the two great presidents of the twentieth century, a true peer to Franklin Roosevelt. Reagan conveys with sweep and vigor how the confident force of Reagan's personality and the unwavering nature of his beliefs enabled him to engineer a conservative revolution in American politics and play a crucial role in ending communism in the Soviet Union. Reagan shut down the age of liberalism, Brands shows, and ushered in the age of Reagan, whose defining principles are still powerfully felt today.
Reagan follows young Ronald Reagan as his ambition for ever larger stages compelled him to leave behind small-town Illinois to become first a radio announcer and then that quintessential public figure of modern America, a movie star. When his acting career stalled, his reinvention as the voice of The General Electric Theater on television made him an unlikely spokesman for corporate America. Then began Reagan's improbable political ascension, starting in the 1960s, when he was first elected governor of California, and culminating in his election in 1980 as president of the United States.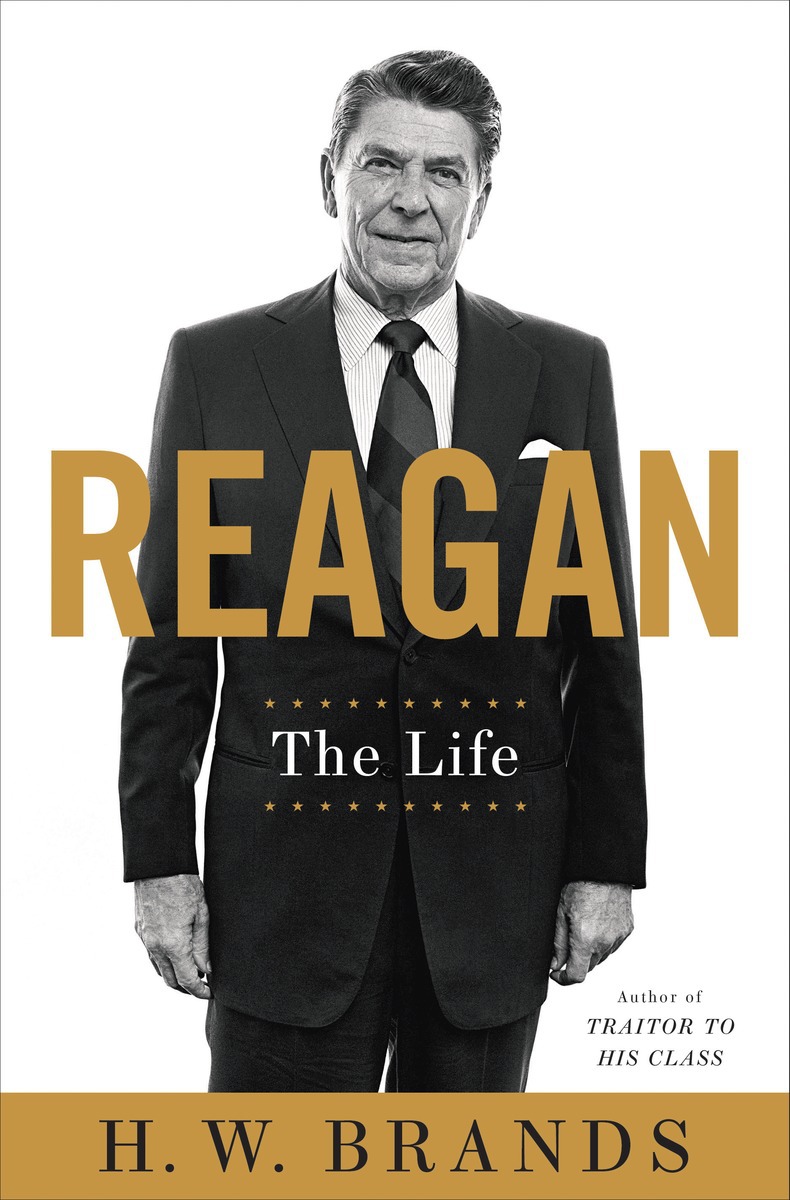 Reviews for Reagan: The Life
"H.W. Brands' new biography tells the [Reagan] story as well as you could ask for in a single volume. A lucid and witty writer, Mr. Brands lays out the facts in short chapters that bounce along like one of the 'bare-fisted walloping action' films that Reagan once starred in. He has a talent for letting his sources speak for themselves … Illuminating. Mr. Brands recounts Reagan's triumphs and the scandals even-handedly."
—The Economist
"Reagan is an engaging study of a man who Brands says defeated Soviet communism and achieved a halfway economic revolution. Drawing on Reagan's diary, speeches, statements, letters and memoirs, and on interviews with the president's aides, Brands tells a briskly paced story … Reagan's legacy continues to fuel the ideas and frame the choices facing his would-be successors, and this astute biography is further evidence that the 40th president continues to cast a long shadow over a still largely conservative political order."
—Washington Post
"Brands is the rare academic historian who can write like a best-selling novelist. Through meticulous research, he recreates decades-old dialogue and puts the reader inside the Oval Office, the Cabinet Room and the house in Reykjavík, Iceland where Reagan and Soviet leader Mikhail Gorbachev debated the fate of the world and laid the groundwork for the end of the Cold War."
—USA Today
"Superb … it is hard to imagine a biography of Ronald Reagan that could be more thorough, evenhanded and insightful."
—Dallas Morning News
Complimentary lunch will be served at this event.
For a map of downtown Austin parking, please click here.